Taiwan Issued Voluntary Certification Requirements for Energy Storage Batteries
Overview:
On May 16, the Bureau of Commodity Inspection, Ministry of Economic Affairs of Taiwan introduced the Energy Storage System of Single Cell and Battery System Implementation of Voluntary Product Verification Related Provisions, marking the inclusion of energy storage cells, general battery systems, and small home energy storage battery systems into Taiwan's voluntary certification, with the provisions taking effect immediately. The measure to implement the Bureau of Commodity Inspection Priority Working Paper 2022, is an important step to improve the standard of energy storage systems in Taiwan.
Certification test standards and certification modes:
The certification rules cover battery systems (≤20kWh) and small household energy storage battery systems (≤20kWh), with the corresponding test standards and certification models listed below.
Product

Standard

Procedure mode

Energy storage cells

CNS 62619 (109 edition)

Product testing

+ Declaration of conformity

Battery system (≤20kWh)

CNS 62619 (109 edition)

Thermal propagation test is needed

Product testing

+ factory audit

Small household energy storage battery system (≤20 kwh)

CNS 63056 (109 edition)

Thermal propagation test is needed

Product testing

+ factory audit
Certification mark:
According to the Measures for the implementation of voluntary product certification and Method for drawing the marking scheme of voluntary product certification, accessory products that have obtained the voluntary product certification certificate need to print the following accessories voluntary logo.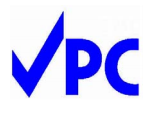 Analysis:
Although voluntary in nature, the official document also mentioned that if there are units describe this certification as "the basis for its mandatory provisions, comply with its provisions. Different from the CCC battery program mode, battery systems also need factory audit and then issue report. Factory audit is necessary for the first time to apply for certification, while subsequent additions to the series models do not require repeat factory audit. However, an annual factory inspection is required for certificate maintenance, while the battery cells are not required.